This is for everyone who really wants to save their life and the lives of their loved ones. I'm going to put links to many wonderful health related pages on the web. While working through my own health problems these sites taught me so much. NOW is the time to take control of your own food and your health. It's the most important thing you can do right now. If you have started to realize that

you are being slowly poisoned

through the greed of others, this website will help guide you through the overwhelm of information.

There are traps and pitfalls galore, so tred carefully and ALWAYS ask questions!


Some of you don't want to believe that any corporation would put profit above safety. I didn't want to believe that until I got sick myself and starting using the internet to find out what was going on. A very powerful and very clear TED talk by Robyn O'Brien will twist your head around. It's not long, please watch.
If you have any questions about whether this works, whether you really need to do all this, then you need to read about this guy.

Dean Ornish

. Not only has he PROVEN that these things are necessary, but he has convinced western medical science and his program is being used in many cardiology care systems in the U.S. His website is difficult to navigate, but you can read about him here.

One of the best and most honest health related sites on the web is Green Med Info. Sayer Ji has spent years going through all the publications on pub.gov that have to do with medical research and natural remedies. He has built an enormous database from these publications, and new ones that are published all the time. There are new articles frequently, and a huge backlog of articles that he and other experts have written that are all based on the latest science and information. Whatever your particular issue, there's something here that you need to read.

The Five (or so) things to do NOW to be healthy.
1. Eliminate the toxins from your life.
This is not only about eliminating toxins from your body, but from your environment and your life. Not just pesticides and mold and heavy metals, but also toxic thoughts.

2. Eat a healthy nutrition filled diet.
Part of eliminating toxins includes eliminating all the toxins in your diet. The American diet is SO full of toxins we are suffering many chronic diseases. Just eating more organic, non-GMO vegetables will increase health greatly. But it isn't just about NOT eating stuff that you most likely already know isn't healthy, but also about making sure that you eat good stuff every day, every meal, every snack. How long will it take for you to replace all the bad stuff you have eaten YOUR WHOLE LIFE? Well, guess what, you have a lot of work to do!
3. Create Peace in Your Life.
"Manage Stress" sounds so clinical, what you really need to do is get back to having JOY in your life. No, you can't quit your job and avoid all the toxic people in your life, but you can learn to think about those things in a different way. Try imagining those things as just a movie you have to sit through for now. There are many techniques that you can add to your toolbox of creating a healthier and HAPPIER life!
3a. Get and give love and emotional support. Maybe this is separate from managing stress, but it seems to me that the number one means of managing stress is by talking things out with someone you love and trust. Helping someone else helps too, try it and see.

4. Get Exercise
You don't need a gym membership or fancy equipment. A simple walk (in a non-toxic environment) is a terrific start to be more active in general.
5. Get a good night sleep every night!
Sounds so simple, yet is so very hard for most of us. Work on being consistent with the time you get to bed, simple habit helps.
Here's a great set of ideas for getting a better rest:

Getting a good night's sleep can be tricky. It's hard to get the monkey brain to slow down enough to fall asleep. Or aches and pains may keep you awake. One way to help is to create the perfect environment for YOU to sleep in. That's probably different for everyone. Here are a few pictures of bedrooms that appeal to me.

Let's talk about GENETICALLY MODIFIED FOODS. Monsanto would have you believe that there is NO danger. But how can they state that when THEY HAVE DONE NO TESTING. They say they don't need to test because the modifications are no different that any other hybridization done in the past. So how is it that they have PATENTED these new organisms? You can't patent a naturally occurring food, so either it IS a NEW organism and requires testing before giving to humans, or it is NOT PATENTABLE. One or the other.
Testing has been done in Europe, and the European Union has BANNED all GMO foods. So have other countries. Think about that! Why do companies have to go through rigorous testing before bringing a new drug to market - BUT NOT FOOD? Also ask why Monsanto lawyers have been appointed to high positions at the FDA, at the same time they are taking HUGE bonuses from Monsanto? And ask yourself WHY does a CHEMICAL company want to own all the seed companies? If any of these questions bother you, then you will want to look into organizations that are working toward CLEAR LABELING of ALL GMO FOODS.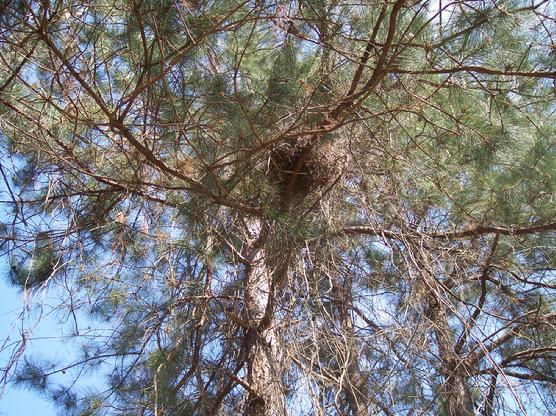 Samsara
Copyright 2008 - 2015 Barb Van Dusen, The Fernery Art Studios
Copyright 2008-2016 thefernery.com